Electrostatic painting is a process by which a positive charge is attached to paint, and a negative charge attached to the item being painted. The result is an attraction between these two opposite charges, which forces the paint to flow from the spray gun directly to the item being painted. Essentially, the paint and the item to be painted are like magnets and are attracted to each other. What this means, is there is no over-spray, which allows Spraytech to finish items in areas you may not think possible, such as an office or school. It also eliminates the need for excess paint and greatly reduces the amount of waste on a project site. Overall, the electrostatic method is a much more efficient technique to painting any type of metal item. It saves resources for us, and saves additional money for you!
We utilize the electrostatic paint technique for projects like locker refinishing. We've been sprucing up commercial spaces in the Buffalo area since 1985! Part of owning a business or working at a business is taking pride in it. Though your office's appearance may seem like a minute factor in overall success, it most definitely plays a role. Allow us to touch up old office furniture and make your space look great!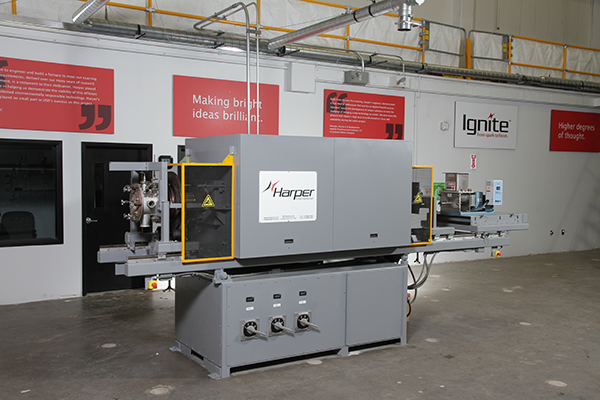 Lockers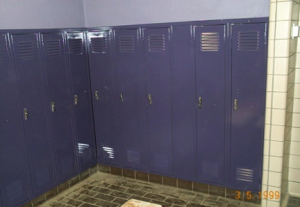 Spraytech services many local schools for their refinishing needs. School lockers, or any lockers, take a lot of abuse. Like furniture, they are usually mechanically sound, but the exterior finish is chipped, scratched, or in some other way defaced. Spraytech will sand these lockers to a smooth finish, paying special attention to remove all blemishes. Lockers are next masked to keep paint off all hardware and number tags.
Finally, Spraytech will electrostatically spray a two-part high-gloss urethane enamel to the lockers. This urethane paint is designed for high-use areas, and will maintain is finish for years and years. It is scratch and mar resistant, and is easily cleaned.
Office Furniture
Typically, office furniture does not fail mechanically, but its appearance may degrade over the years. Spraytech can refinish an item to its original appearance, at a fraction of the cost of buying new. And, since our paint is applied electrostatically, it all can be done right in your office.
There is no need to empty files or desks, work is scheduled after hours, and there is minimal disruption to your busy day. Spraytech uses a two-part epoxy semi-gloss paint that is equal or superior to the existing finish, and is durable enough to withstand the day to day use of office furniture.
Metal-Structural and Design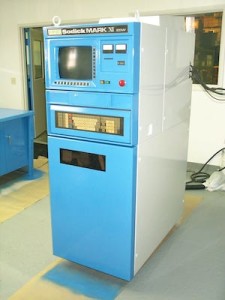 Store entranceways, brake metal, anodized aluminum, and the like require special preparation when refinishing. These items often come bare, or with a factory paint. What if you need a custom color? No problem, Spraytech custom matches our finishes to the customers needs. Whether it's a custom color, or a coating to finish bare metal, Spraytech is capable of delivering what you need.
Structural metal is sanded, primed with an acid etching primer, and coated with our urethane enamel. The resulting finish is smooth and durable, just like it would come from the factory.
Machinery & Equipment
Ever seen old machinery? Greasy, grimy, and flaking paint. Spraytech will clean all debris, including grease and oil, sand the old peeling finish, and give old machinery a brand-new appearance. Be proud to have someone walk through your factory or assembly line, increase worker moral, and save money compared to replacing. A note to fabricators, Spraytech specializes in coating bare metal. Using a special two-part epoxy primer, followed with a urethane
Household Appliances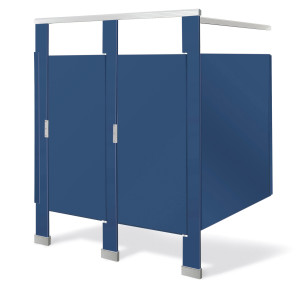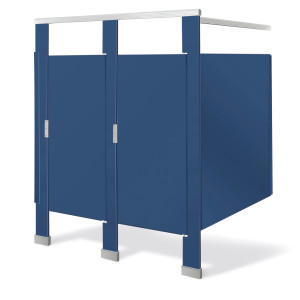 Existing appliances may work fine, but the colors are hopelessly outdated. For far less than the expense of replacement, you can have your appliances professionally refinished to match today's popular color schemes.
Commercial Painting
Need something professionally painted? We offer a wide range of painting services. Call us or contact us today.
Bathroom Partitioning
We have teamed up with Bradley® to offer you high quality bathroom partitioning. See a list of innovative toilet partitioning here.